International Suicide Prevention was created
on January 1, 2006

International Suicide Prevention was given its IRS exempt status
on March 23, 2006

All donations are tax deductible, International Suicide Prevention
is a 501(c)(3) public charity nonprofit tax ID: 20-4671131
---

What do we do? For whom?

Why do we serve our clients in the way that we do?

Why are we in this industry?

Why did we start this business?

What image of our business do we want to convey?
Mission Statement
International Suicide Prevention
According to mental health experts, suicide is a preventable cause of death. We strive to offer new technology that encourages individuals who are not willing to seek traditional mental health treatments to get help, and thereby lower current world suicide rates.

Our sole purpose is to offer quick, proven and permanent endorsed help to any individual who has become emotionally compromised, and to those who may consider self-harm as an option regardless of age, race, sex, sexual orientation, religion and/or region of the world.

Stigma lies as a major obstacle for those seeking needed help; those individuals who experience intense emotional suffering. Therefore, we address the need for privacy as our primary way of attracting the otherwise unreachable. Stigma issues receive attention by our organization with phone and internet self-help methodology in behavioral modification that does not require repeat visits, long-term therapies, medications, future appointments and/or referrals.

Einstein stated that insanity is repeating the same mistake over and over again expecting a different outcome. For most people, cognitive therapy is not a practical solution. Medicating the emotionally compromised as a means of managing depression is irremediable, and treatments that cause damage to the brainís normal functionality boarders on unethical experimental research. Therefore, it is of paramount importance to continue thinking outside of historically-comfortable parameters by researching, studying and implementing different methods which address the cause of dissociative mental illnesses. When taking advantage of naturally-occurring human phenomena in brain functionality with a concentration on behavioral modification, we maximize the basic human potential for every willing human being.
International Suicide Prevention
focuses is on three area's to prevent future suicides
Education
Support
Solutions
---
Businesses, individuals past and present whom
have partnered with International Suicide Prevention
As seen on:CBS, NBC, ABC, FOX, ESPN, Coast to Coast, Good Morning America, 20/20,
Las Vegas Review Journal, The View, U.N.L.V. Rebel Yell...and many more.
We believe in leaving a lasting legacy for the future!
International Suicide Prevention


Click on picture to see more
Network for Good
and Google have now made making a donation easier, safer.
Google has really stepped up to save lives!
The Google partnership with International Suicide Prevention
created a new app for giving called: "One Today"

Donations go to print and distribute the 'Suicide Prevention Guide Booklets'
$1.00 equals one booklet!

---

Breaking News: November 1, 2014, Google has provided an amazing grant to support International Suicide Prevention propagate the first online self-help for depression, anxiety, P.T.S.D. and suicidal thoughts.

Google internet search engine is now helping by giving
easier access to the new online option for; free, quick, endorsed and anonymous suicide prevention self-help.
Together, we are committed to lowering suicide rates.

Search engine placement provided by


---
Thanking our community partners for all their support
Kevin McCabe Sr. (R.I.P.)
"We R Community"
Mojave High School
Desert Oasis High School
Las Vegas High School
| Teen Suicide Prevention Initiative |
Wal-Mart
The John La Valle Family
Pure NLP Seminars
Stephen J. Johnson, Ph.D.
The Public Education Foundation
Gary Fike Appraisal Co Inc.
Las Vegas News 8 Now
Planet Hollywood Hotel & Casino
Miracle Mile Shops
On-Camera Audiences
Verizon
GoDaddy.com
"America's Got Talent"
Baycon Corporation
Saturn of Henderson, NV
GLOVE Connection
Premier Restoration Services, Inc.
Andy Kaye
Uprinting
National Crime Scene Cleaning
+1 886 361 3223
Central Christian Church
Unity Center in the Valley
Kostiw Law Group, PC
Spectrum Media
Indianapolis Colts NFL
Best selling author
(Peter Harmyk)
Marriott
Nevada Energy
Olympic Gardens
Archie Mcrimmon Jr. CPA, LTD.
Stratosphere Hotel & Casino
Las Vegas View
Embarq
Holiday Inn Express
Great American Cookies
Executive Painting, LLC.
ALSACE TALENT
Las Vegas City Life
Lotus Broadcasting
Beasley Broadcasting
Port of Subs
JP Enterprises
Weiss & Weiss
U.N.L.V.
WIT-Services
DB Signs & Banners
Capriotti's Sandwich Shop
The Refinery
Sundance Builders
Bentar
Greg Bruce, CPA
Lance Burton
Krispy Kreme Donuts
Fatali Gallery
The Amie Jo Show
Desert Plastering, LLC



National Crime Scene Clean Team
http://www.crimescenecleanteam.com
(866) 361 3223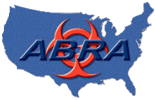 American Bio Recovery Association
---
If you don't see your name on this list, you should?
| To make a Donation |
Partnerships need to print self-help booklets (S.P.G.B.)
| Teen Suicide Prevention Initiative |
| Back to ISP home |
International Suicide Prevention (ISP) a 501(c)(3) public charity nonprofit
1736 E. Charleston Blvd., #301 Las Vegas, NV 89104 702 743 4340
Copyright�2006